Arduino Builder – standalone utility for building Arduino sketches
Why bother to make this utility as there are a bunch of IDE for Arduino?

Sometimes, we only want to compile a sketch and upload it to an Arduino board and don't want to change the code
Sometimes, we just want to upload a pre-compiled HEX file or binary file to a board.
We want to make a dedicated tool for our Freematics products, with all the libraries for them bundled.
Arduino Builder is a fully standalone utility for viewing, compiling and uploading Arduino sketch file and compiled ELF, HEX or binary file to Arduino board without the need for Arduino IDE or anything else. It currently supports AVR series Arduino boards and ESP32 as Arduino.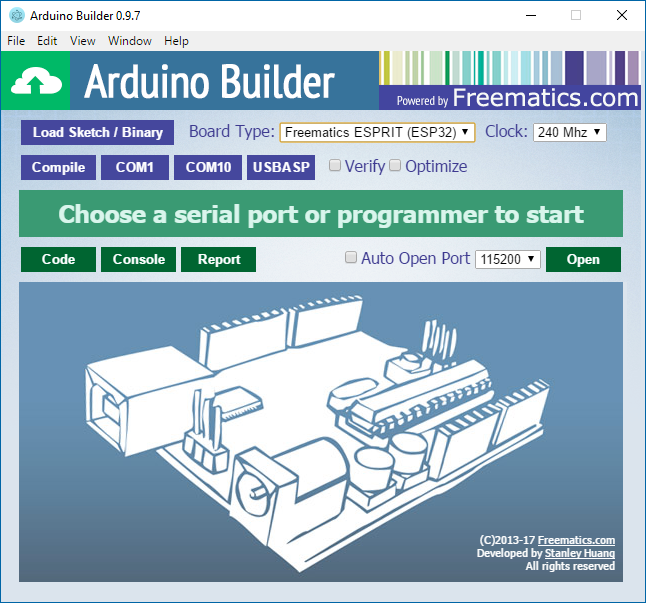 Simply 3 steps to get compiling and uploading done.
Choose file, either a sketch file (.ino), HEX file, ELF file or binary file
Choose the board type in the dropdown list
Click on the serial port and the compiling and uploading will be proceeded
During compiling or uploading, the current status will be displayed and the detailed information will be shown in the console area.
Links