Freematics Hub is a telematics server software which receives, caches, stores telematics data from telemetry devices like Freematics ONE+ and forwards to applications that deal with the data. A GUI is developed for monitoring multiple devices and is completely hackable and extendable for your own needs. The software intends to bring out-of-box experience with Freematics products for setting up a complete vehicle telematics system with least efforts.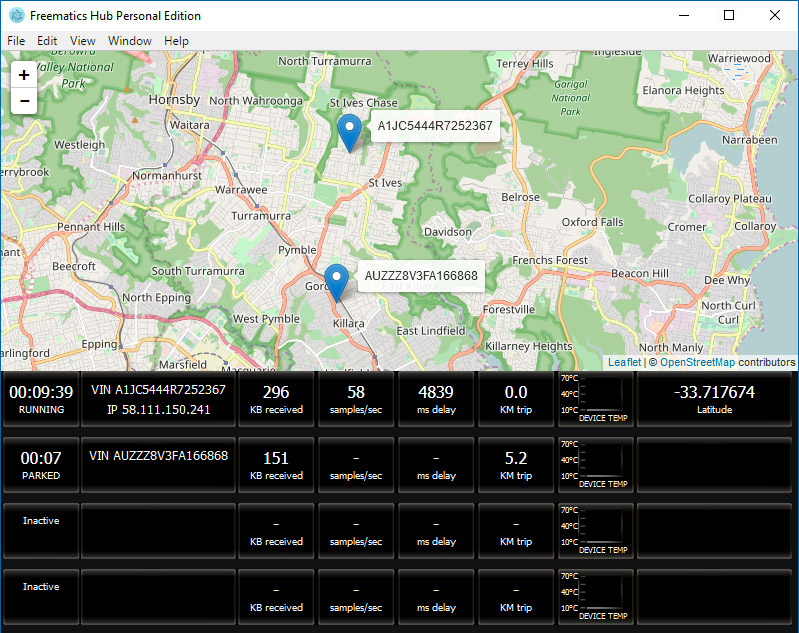 Freematics Hub Personal Edition is intended for desktop computer deployment. Freematics Hub Server Edition will be available at a later time for server deployment.
Remote UI
Once deployed on a system with external Internet access, real-time data from telemetry devices can be viewed from remote devices (e.g. smartphone or tablet) by web-based UI. To see the remote UI, simply open the URL displayed in the console, or click on the VIN in the device list from the GUI when it appears.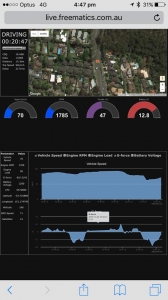 Demo Client Code
Telelogger is the client implementation written as Arduino sketch for Freematics ONE and Freematics ONE+.
Freematics ONE
Freematics ONE+
In-browser Simulator
In case you don't have any Freematics device in hand, a Javascript simulator is developed for testing Freematics Hub with mobile devices like smartphones or tablets. It obtains geo-location and motion sensor data from the mobile device running it and send the data to Freematics Hub. The simulator is included in the Freematics Hub server package and shall be opened from the Freematics Hub server host due to same-origin restriction of common web browsers.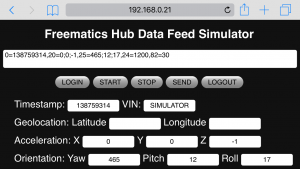 API
Freematics Hub implements a set of REST API for sending data to or receiving data from Freematics Hub. The GUI itself is completely built with the API. For more information, please refer to Freematics Hub API Reference.
Links