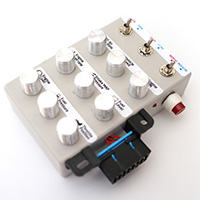 Freematics OBD-II Emulator
Freematics OBD-II Emulator provides a 16-pin female OBD-II port which is identical to that of a real car. It performs KWP2000, ISO9141 and CAN bus simulation and responds to request for standard OBD-II PIDs from a OBD-II complaint device.
Learn about MK1
Learn about MK2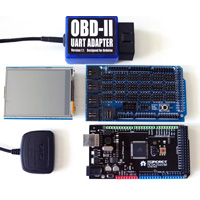 Arduino OBD-II Logger Kit
This kit puts up a comprehensive and flexible OBD-II and GPS data logger device, with enough digital and ananlog pins for external sensors, base on an Arduino MEGA2560 or ADK.
Learn More
More Kits