Trackie is Australia's first decentralized vehicle tracking solution targeting at private users and small business owners. It's a complete open-source suite consisting of hardware in form of OBD dongle with GNSS and cellular network connectivity, open-source firmware and open-source server software.
Features
The hardware of Trackie is based on Freematics ONE, with embedded 3G and GNSS module (SIM5360). Trackie plugs into vehicle's OBD port and works by itself without any attention – it automatically collects vehicle ECU data, accelerometer data and geolocation data, and transmit them to the cloud server while you are driving and puts itself into standby when ignition goes off.
As part of Trackie solution, Freetrac is a cloud service which receives and stores data from Trackie. It is made up of Freematics Hub and Traccar deployed on our Linux servers. Freetrac is also a user portal where users get access to various services provided by Freematics Hub, including monitoring vehicle location from any devices (laptop, tablet, phone), trip review and even some data mining. All data are passed to Traccar in real-time and the full-featured GIS has almost everything needed.
With the open-source characteristics, you are able to take full control over your hardware and your data. You are not locked to use our server. Instead, you can set up and use your own server and domain name. Your data will not be transmitted to any 3rd-party server. There is no concern about what data are collected, where your data are going or how they are utilized. You are not rely on any company for keeping things going. It's the most transparent and decentralized solution of this kind on the market.
If you are a techie…
As a techie, you can dig into Trackie to get more out of it. Trackie is an Arduino compatible device (exciting?). That means you can modify the open-source firmware (Arduino sketch) or develop your own one to improve or alter its functionalities. With a dedicated Arduino library and some example sketches, you can do this in Arduino IDE or more advanced IDEs like PlatformIO. On the cloud side, you can start with our server, or deploy our open-source server software on your system, or even develop your own service based on our work or from scratch.
If you are anyone else…
For those who just want a working vehicle tracker, which can let you know your car's status and location remotely, go through history routes and data, know your parking location and time, and much more, Trackie is the best cost-effective solution on the market. You can bring your own SIM card and you are in control. Only one upfront hardware cost and there is no catch.
Quick Start Guide
STEP 1: Obtain and insert SIM card into Trackie
In Australia, we strongly recommend using ALDIMobile. They are on Telstra's network and have the best value for a 365-day plan. Online ordering is $5 including shipping. The pre-loaded $5 value gives you 50MB data and that is sufficient for Trackie's average use for 9-12 months.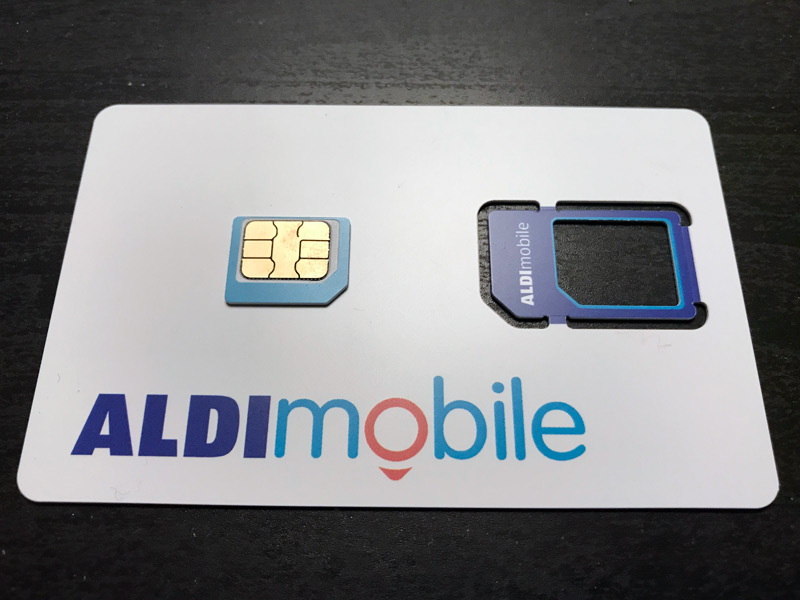 When you have received the SIM card, activate it online and stay in PAYG plan (no need to recharge). Pop out the SIM card in Micro SIM size and insert it into Trackie's the SIM card slot (upper slot under side cover) in the direction shown below. Put back the cover if you like.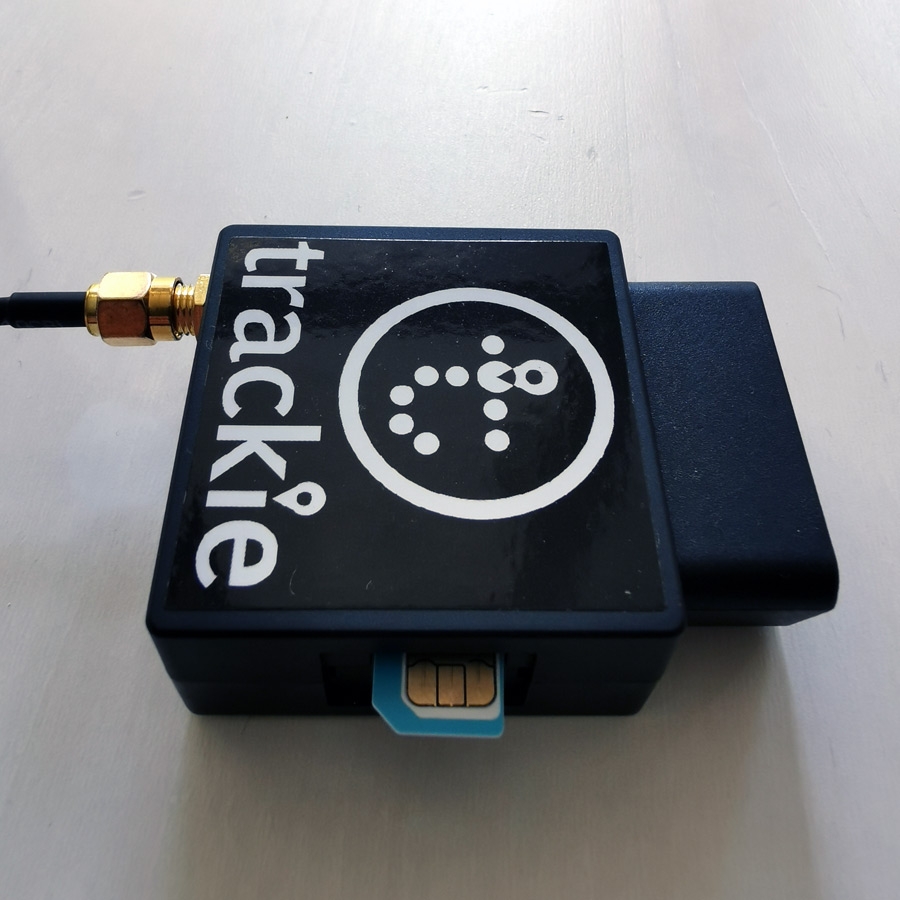 STEP 2: Plug Trackie into your car's OBD port and place the GPS antenna anywhere exposed to sky
Connect Trackie's GPS antenna and plug it into your car's OBD port which is normally located under the steering wheel. The OBD port is an interface to a car's ECU and also provides power.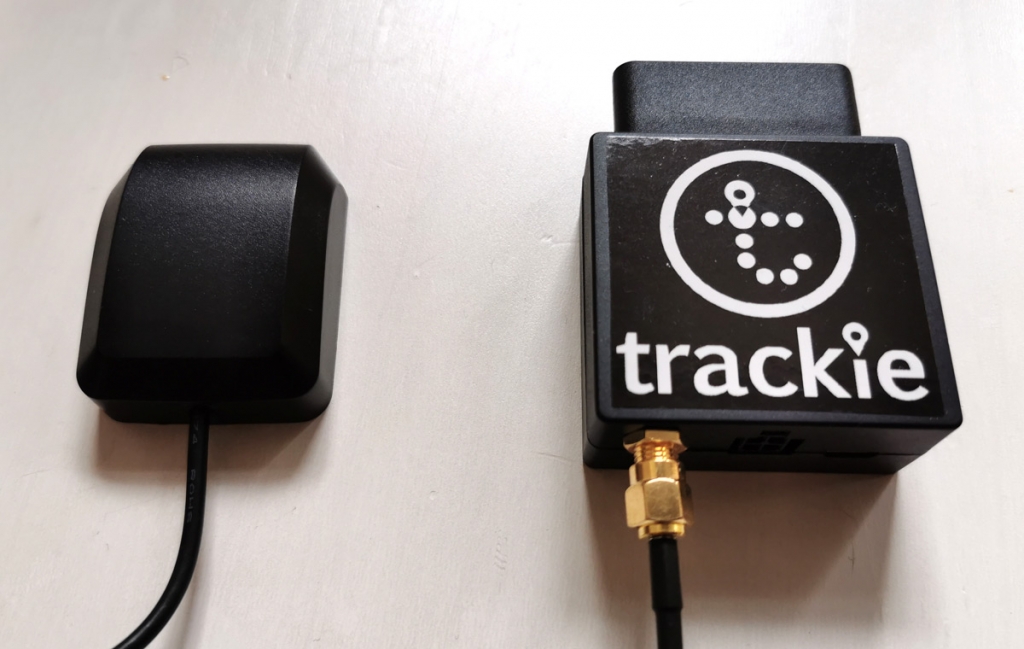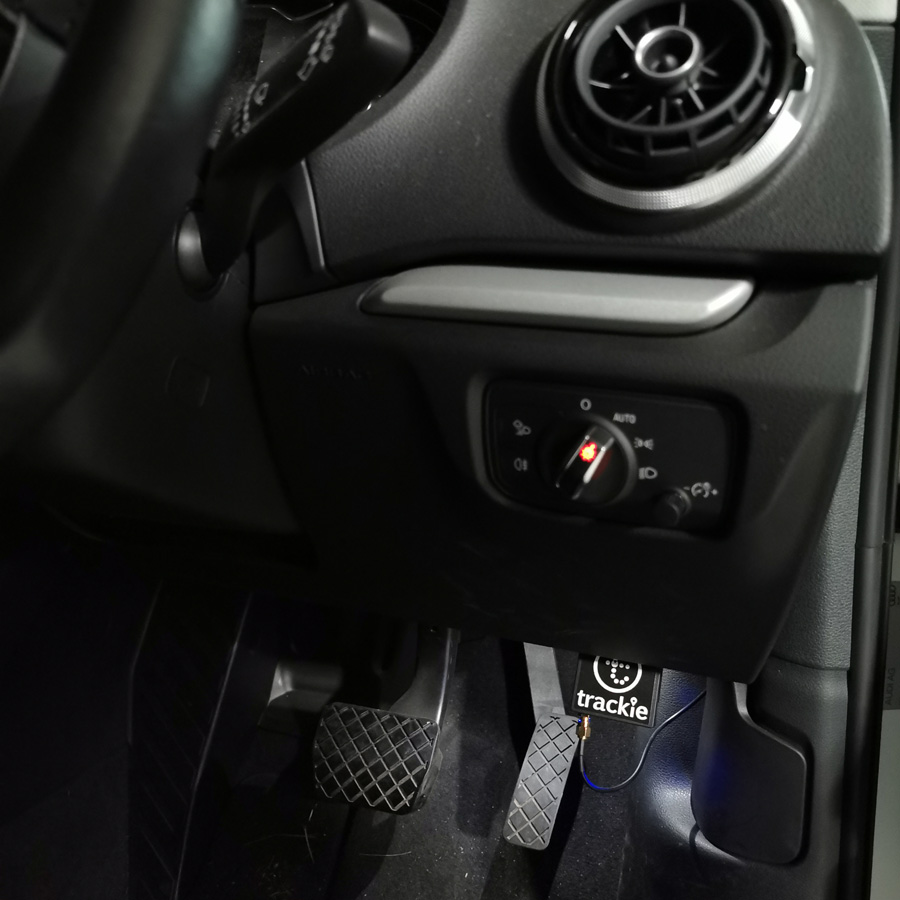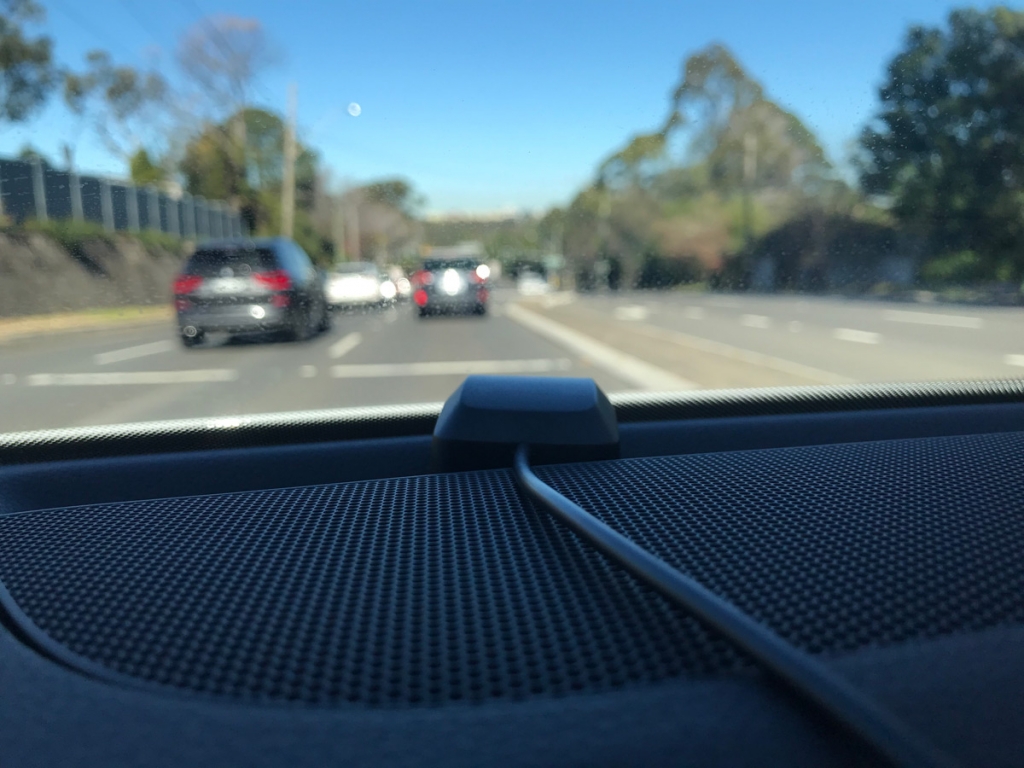 That's it for the installation.
STEP 3: Visit Freetrac with browser on your phone, tablet or computer
Freetrac is Trackie's dedicated cloud platform all built upon open-source software, including Freematics Hub and Traccar.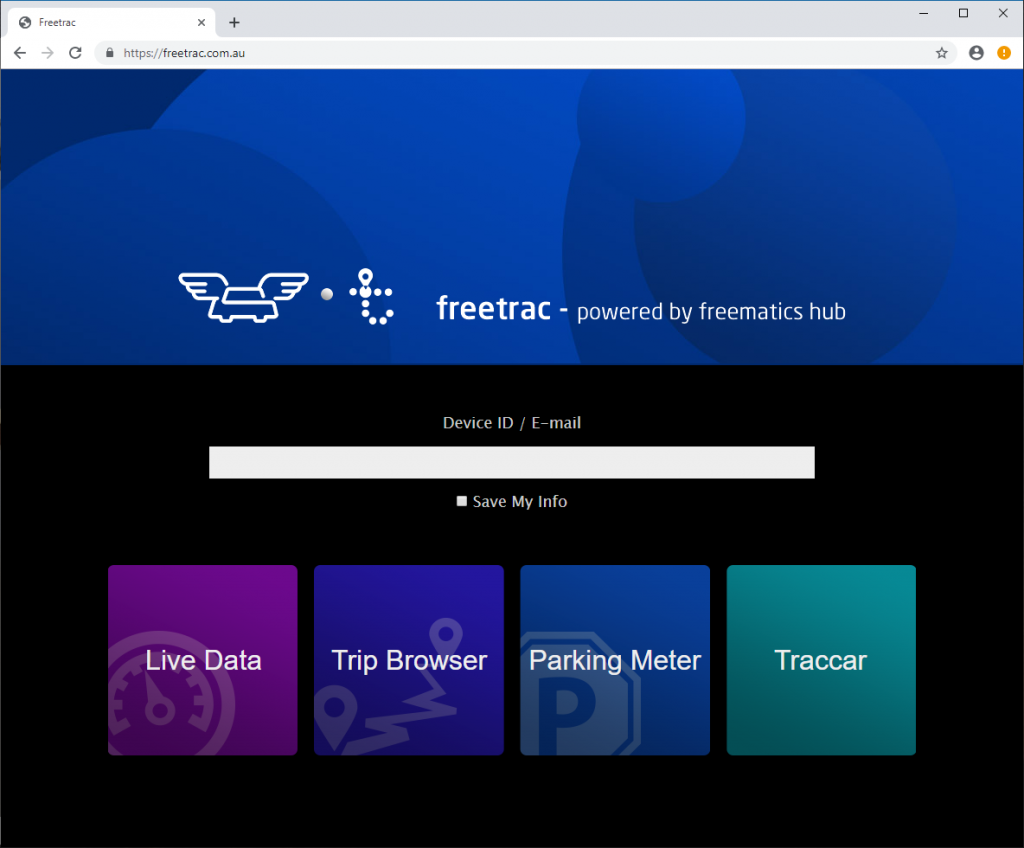 Now you have arrived at the portal of Freetrac. Enter your device ID (found on the back of the device) or your e-mail address (used when placing your order), and you can instantly access features with the feature blocks below.
Read on to explore the features of Freetrac Platform.
Order Yours Now
Promotional Price: $99 (GST and shipping included)